Happy Halloween, everyone! Today is one of my favorite holidays. Plus, I now have a little piece of Halloween in my everyday life with my little black kitty!
He may be tricky, but mostly he's a treat!
We had a Halloween lunch at work today and while most people didn't go all out, some people did. We had people dressing up as each other, a samurai, American Gothic and more!
I dressed up as, well, a retro girl I guess. I decided to wear a poodle skirt this year. I like retro and vintage styles anyway, but I also thought it would be a cute, modest, work appropriate costume! Plus it was easy to make.
Not visible: my sassy argyle scrunched socks!
I made a simple circle skirt out of felt by following
this tutorial,
but instead of elastic, I used a split waist and velcro. I paired it with a white collared shirt, scrunched pink socks, Keds and a cardigan. Pearls and a neck scarf were optional, but I found they added some extra flair.
For those who aren't really into the "costume" thing but also want to be festive, I also made this jack-o-tee-shirt for a party I'm headed to this evening!
I took some sparkly black felt and cut it into a jack-o-lantern face. I made two large triangles, one small triangle, and a little mouth. Then, I took some heat-n-bond and ironed them to an orange tee shirt. Quick and easy!
A literal happy halloween!
Before I knew we were doing costumes at work, I considered wearing my Lilly Pulitzer "Fancy Fest"cat scarf. I wear this scarf all year round, because it's adorable, but with a black bottom and an orange blouse, it could also be festive without breaking the bank, or going too crazy.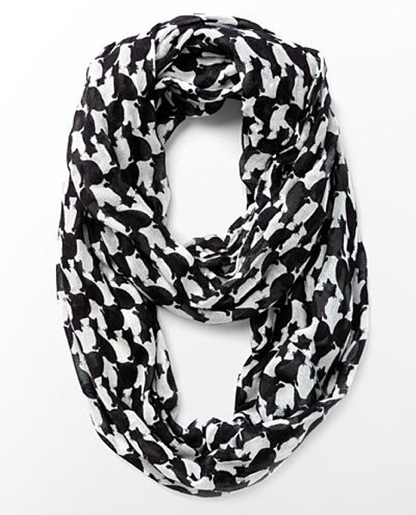 What did you do for Halloween? Share with me in the comments below!
Stay true to yourself,
Alyson